Final Fantasy Retrospective: The Famicom Years
Join PixlBit as we celebrate the 25th anniversary of Final Fantasy in style!
Final Fantasy: Beginning at the End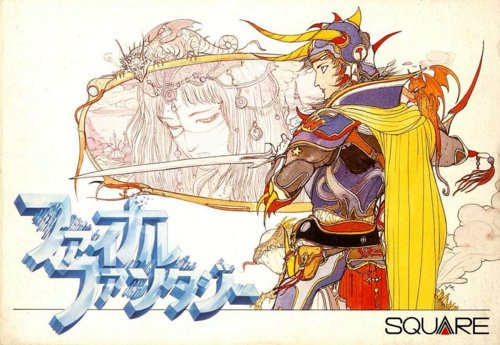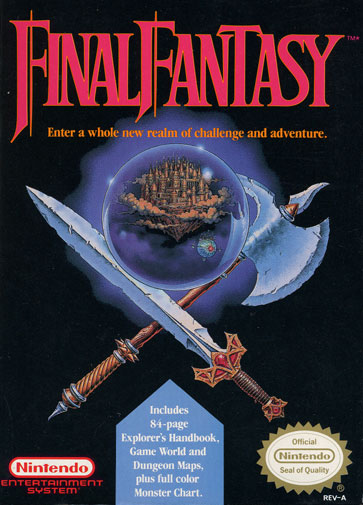 Hironobu Sakaguchi was finished.
The university dropout turned game designer hadn't found much success or satisfaction working for Square. Though some of his games like Rad Racer and 3D Worldrunner found a small audience, Sakaguchi had come to the conclusion that he just wasn't cut out for making video games. He was going to leave Square and go back to college, but before he did there was one last idea he wanted to try. Inspired by the success of Dragon Quest on the Famicom, Sakaguchi came up with a design document for a new RPG. Doubting that the game would do any better than his previous attempts, Sakaguchi called it Final Fantasy.
"The name 'Final Fantasy' was a display of my feeling that if this didn't sell, I was going to quit the games industry and go back to university. I'd have had to repeat a year, so I wouldn't have had any friends – it really was a 'final' situation" Sakaguchi confessed in a 2007 interview.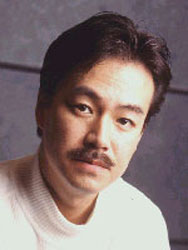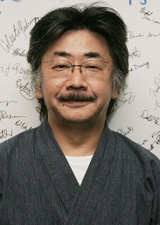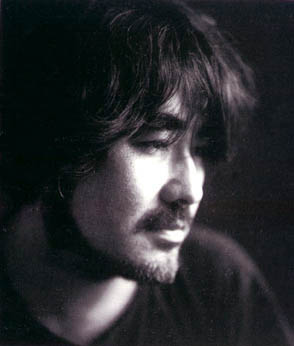 Hironobu Sakaguchi Nobuo Uematsu Yoshitaka Amano
Development on the game was troubled from the start. Sakaguchi had gained a reputation of being a harsh boss, even though his games didn't perform particularly well with critics or consumers. While the other team within Square had 20 people, only 7 of them were assigned to work on Final Fantasy. This team included character and monster designs from a little known artist named Yoshitaka Amano, and music by Nobuo Uematsu. These three men would go on to become luminaries in their particular fields, but during development of the first Final Fantasy game they were just part of a small team working on one man's swan song.
Or so Sakaguchi thought.
Final Fantasy was released for the Famicom in December of 1987. The game was a hit with both critics and fans, selling over 400,000 units. It would take a while for people in America to find out what all the fuss was about, as Final Fantasy didn't get published by Nintendo until 1990. In true cross marketing form, the game was heavily covered in the magazine Nintendo Power, which ran three different contests for the game as well as an extensive strategy guide. While the game remained decidedly niche in the West, it performed much better than the U.S. release of Dragon Warrior (The US Title for Dragon Quest), which was famously given away with subscriptions to Nintendo Power for a time.
Inspired by pen and paper RPGs like Dungeons & Dragons, the first Final Fantasy was light on story, concentrating instead on player customization. Starting the game, players are asked to form a party of four by choosing from any combination of 6 classes: Fighter (Warrior), Black Belt (Monk), White Mage, Black Mage, Red Mage, and Thief. After naming their characters, players are thrown into the world with little direction, and have to rely on talking to NPCs for information about where to go and what to do.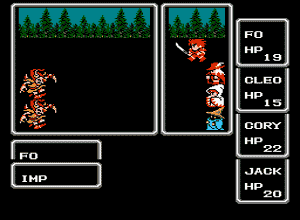 The first Final Fantasy game was extremely challenging for most gamers, considering the infancy of the RPG for console players at the time. Experience points and money were slow to roll in, battles were cumbersome and frequent, and spells were limited to a set number of uses that could only be replenished by staying at an inn. The game has been ported at least 8 times between Japan and Western markets, with multiple remakes and upgrades. Most of the ports have improved on the battle system and flow of the game, but at the expense of the original's punishing difficulty.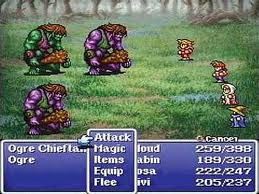 Even though it's 25 years old, many design and artistic elements of Final Fantasy have carried over into the modern games. This first release established the basic Final Fantasy "jobs" which would become the basis for many games in the series. The four member party and divided battle screen would continue for ten years, with the one exception being Final Fantasy IV, which boasted five party members. Nobuo Uematsu's signature music became a staple of the series, with the title screen music and victory fanfare seeing the most exposure during the life of the franchise.
Hironobu Sakaguchi set out to make Final Fantasy his grand exit from the video game industry. Instead, it truly began it.