Nintendo Continues to Ignore its Own Legacy
Don't be fooled by Nintendo's latest "historical" offering.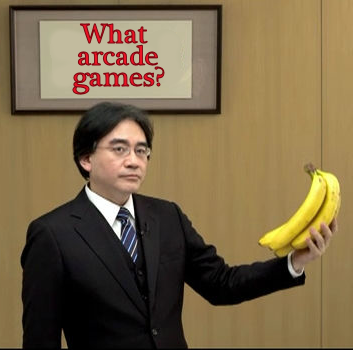 In the PixlBit mailbox, we get a lot of press releases. Some are informative, some are hilarious, and some are just junk. Rarely do I dismiss one from Nintendo outright, but when they sent over a release about Art Academy and Crosswords Plus I did just that. I could barely read the title of the email without nodding off. Come to find out, buried at the very bottom is a huge slap in my face and yours too. Nintendo is once again trying to pass off the NES version of Donkey Kong as the true form of the game, while continuing to ignore the arcade version - the game responsible for shaping the company.
If you buy either Art Academy or Crosswords Plus and are a Club Nintendo member, you earn a free download of Donkey Kong: Original Edition. What's wrong with free, you ask? Well, nothing's wrong with free, but this particular free game is another reminder of Nintendo's inexplicable avoidance of their arcade heritage. Donkey Kong: Original Edition is hardly original, it's simply the NES version of the game complete with the cement factory level that was initially left out. Nintendo is clearly trying to make everyone think that the NES version (with a stage added) is the true version of Donkey Kong, while the arcade version gets no recognition.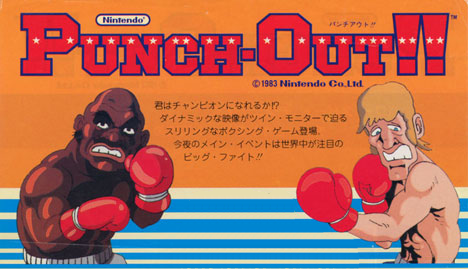 Long before Nintendo became a household name because of their titular entertainment system, they made tons of games for the arcade. You know this, I know this, but Nintendo is ignoring it. Nintendo cabinets filled arcades during gaming's golden era, from lesser known instances like Heli Fire, to the famous Donkey Kong, and the completely oddball Arm Wrestling. Anyone born after about 1990 might very well not realize that any of those games ever existed in any form outside of the not-quite-right ports to home consoles. This is simply because despite all of Nintendo's excitement about Virtual Console on both Wii and 3DS, none of their own arcade games are available there. In fact, they aren't available anywhere for purchase.
Why does Nintendo continue to avoid releasing these particular games when they are perfectly happy reselling us Super Mario Bros. as many times as possible? It is truly baffling. Getting to experience any of Nintendo's arcade games is a challenge for anyone with an itch to try one. If you want to play a game of Donkey Kong as it was originally sold, your options are to either find an arcade cabinet, download the game on MAME, or unlock the game in Donkey Kong 64. None of these are particularly easy, legal, or enjoyable things to do. And that's Donkey Kong - the game that transformed the entire company and started it on the road to a level of success never imagined back in the Hanafuda card days.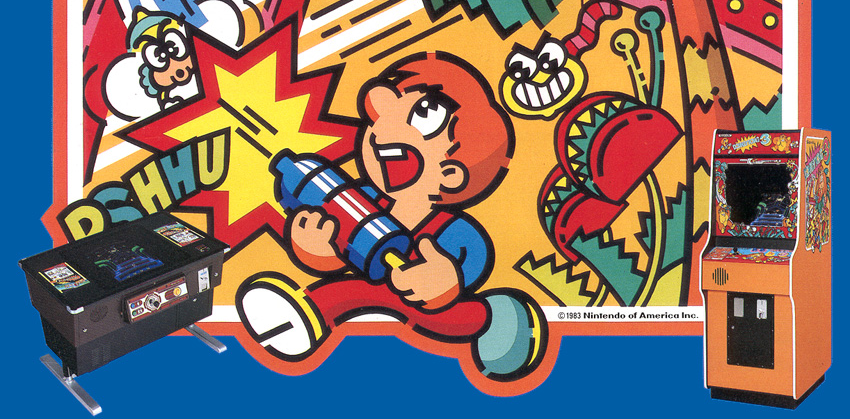 If you want to play the arcade versions of Nintendo's lesser known titles like Punch-Out!!, Arm Wrestling, Heli Fire, Donkey Kong 3, and Radar Scope, it's even more difficult than playing Donkey Kong since they aren't available as unlockable bonuses in other games. Many of these other Nintendo arcade games haven't even been ported to a home console at all. Realistically, some of these aren't going to be huge hits with modern players, but we should be given the opportunity to give them a try and Nintendo has every reason to give us that chance.
Releasing a big compilation disc like every other arcade company would be a huge money maker, and they could probably make even more cash by doling the games out piecemeal on their own Virtual Console service. If we're not going to actually get to play the games, could Nintendo try to put some effort into a bigger celebration when Donkey Kong hits its next milestone? The thirtieth anniversary "celebration" was nonexistent. Even without a big party, at least give us some acknowledgement that these arcade games existed, are still sought after by aficionados, and are an important part of our hobby. The first thing Nintendo needs to do, though, is to stop misleading consumers that "Donkey Kong: Original Edition" is the original version of anything.