Nerds Without Pants Episode 11: D-Generates
We've got just two words for ya...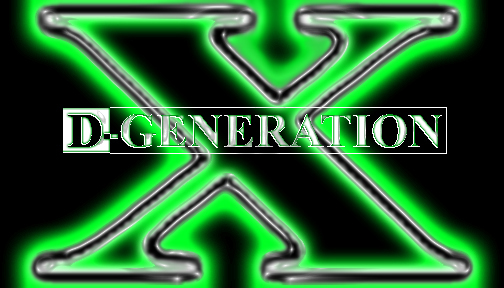 We're back! After a month long hiatus, the Pantsless Ones return to entertain and inform on a variety of topics. We begin by catching up, which leads to a lot of comic book talk. Rob's made a new addition to his legendary Comedian shrine, and he also may have a slight Dark Knight Rises hoarding problem. Don't worry folks—an intervention is in the works.
Unfortunately, technical difficulties plagued this episode, resulting in us splitting up our recording time. In that break, Rob got really sick and couldn't make it for the rest of the show. Julian and Patrick soldier on and talk about TOO MANY GAMES. This discussion includes, but is not limited to, Assassin's Creed 3, Need for Speed Most Wanted, NiNo Kuni, and Majin and the Forsaken Kingdom.
After that, we talk about holiday gaming memories. With Black Friday and Cyber Monday behind us, we compare notes on any deals they stumbled upon. Patrick shares eerie similarities with the Nintendo 64 kid, and Julian shares an epic tale from the gaming retail trenches. We then close things out with some discussion about the second Grand Theft Auto V trailer that debuted recently.
It's good to be back! Tell us your holiday gaming and Black Friday stories in the comments below. Tell your friends about the Nerds Without Pants--it's the gift that keeps on giving. Send us feedback to our Facebook fanpage, and please rate and review us on iTunes.
Featured Music:
Oh You Didn't Know (New Age Outlaws)- Jim Johnston
Kiss Me Sunlights (Zone of the Enders)- Heart of Air
Skeletons (GTA V)- Stevie Wonder
Are You Ready? (D-Generation X)- Jim Johnston