Nerds Without Pants Episode 18: Sony's World
We think the PS4 sucks...NOT!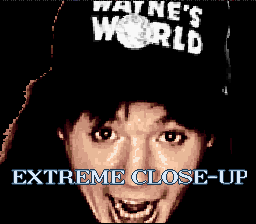 Hello again! This week on Nerds Without Pants Julian and Patrick give all of their love to the PlayStation 4. There's been a ton of negative talk swirling around the new Sony console, and the Pantsless Ones bring a refreshing amount of positive vibes to the discussion. But before that—games!
Both of the guys finished Metal Gear Rising: Revengeance, and they rant about the criminal difficulty of the final boss while raving about the rest of the game. Patrick's been enjoying his first taste of Suckerpunch's superhero saga with inFAMOUS 2, and a lot of time is spent dreaming up what their dream God of War game would be like. Regular contributor Michael117 has a question about video game advertising, leading to one of the best drops in the history of NWP.
After that, it's a veritable Sony love-in. Well, after Julian takes jaded gamers to task for being so blasé about a NEW CONSOLE REVEAL. The guys talk about the new controller, Julian's antisocial stance on all that social media stuff, and the solutions to first world problems that the PS4 presents. Then the guys move on to the games. Patrick and Julian are high on Knack, think Killzone and inFAMOUS look pretty but expected, and go gaga over Media Molecule's virtual sculpting demonstration. Julian wags his finger at Square Enix and Quantic Dream for their lackluster presentations, and the nerds agree that Blizzard+console=give us a new Lost Vikings.
The discussion wraps up with baseless speculation on price, as well as those rumors of Sony trying to remove used games from the equation. Oh, and Julian says "fantastic" more in two hours than the 9th Doctor did in an entire season, so get your shot glasses ready for a drinking game that will have you falling down drunk by the end of the show.
FEATURED MUSIC:
It Has to Be This Way (Metal Gear Rising-Platinum Remix)
Black Sheep (Brie Larson-Scott Pilgrim vs. the World)
Games People Play (The Spinners)
Monzter Hozpital (Zeale Rapz-Metric Remix)