Nerds Without Pants Episode 20: Ten
Play it loud!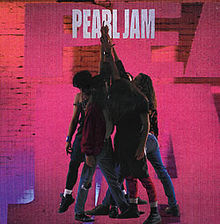 It's time again for Nerds Without Pants! This week, JD joins us for a very special look at growing up in the '90s, and all the great games we experienced back then. So lace up your army boots, tie a flannel around your waist, and chug some Crystal Pepsi folks, because this episode of NWP is full of attitude and is so effing XTREME!
First though, we head over to Consumption Junction, where quite a bit of games are talked about. Enjoy plenty of discussion about God of War: Ascension, Gears of War: Judgment, BioShock Infinite, The Cave, and Star Craft II: Heart of the Swarm. Julian brings up Metal Gear Solid V and the danger of "prequel fatigue". We also talk about comics for a reeeally long time, as well as a bit of TV.
Then we hop into the Wayback Machine for a trip through 1990-1999. There's as much as a ten year gap between the oldest and youngest members of this show, so memories and experiences vary wildly. From the heyday of the arcade to the launch of the SNES, N64, PSX, and more, the Pantsless Ones have a lot to say. Pokemon addiction! Fear of Ecco the Dolphin! Dreams of living on Dawson's Creek! All this and more await you in a most excellent episode of Nerds Without Pants! Seriously, you Ninten-don't want to miss this one.
FEATURED MUSIC:
Way too many to name!