PixlBrews' Great Label Debate! [UPDATE: FOURTH OPTION ADDED!]
What will the label of the first official 8Bit Beer look like? You decide!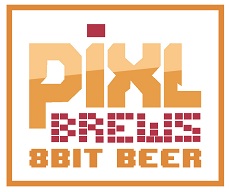 [UPDATE: The people have spoken! Due to community input, we've added a fourth option! Unfortunately this means that the poll has to be reset - so if you already voted come back and do it again!]
A bit back I posted a blog asking for the community's help in picking names for a beer I would design and brew. I got a decent amount of feedback and have enough potential names to brew well into the future, which is pretty awesome, but I don't want the community's input to end there.
As you may have seen, Justin Matkowski (known as Justinterpret around these parts) not only made a couple of suggestions, but also went so far as to create some mockups of some of his favorites – all of which were fantastic.
This got me thinking, perhaps we could do more with this concept. I contacted Justin and asked him to design some labels for the community to vote on for PixlBrews inaugural batch of hand crafted beers, Kirby's Cream Ale.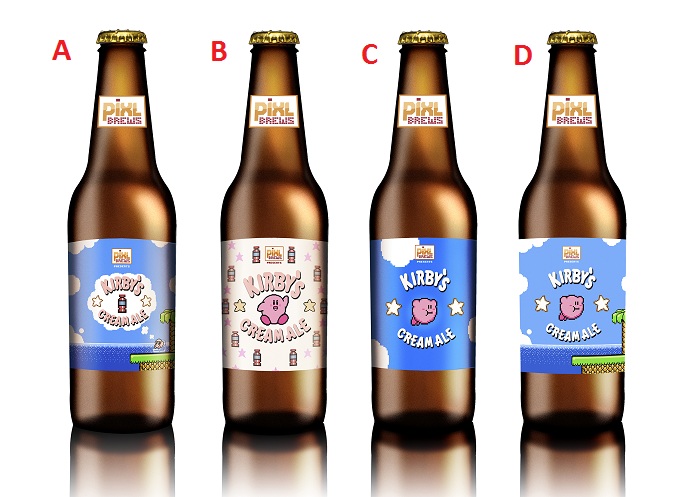 With your help, we'll choose which of the above labels will adorn the packaging of this unique venture, but that's not all. Since Kirby is the first subject of "PixlBrews 8Bit Beer Series", I think it only fitting that we give the little guy some love. Tell us all why Kirby is awesome in the comments section down below. I'll select an entry or two to receive a large format bottle or two of this brew when completed. Obviously, you must be 21 or up to receive this prize (you must be able to prove your age), but don't let that stop you from voting or sharing your favorite Kirby moments.
Voting will be open from today through Friday (April 12th) and I'll contact winners via direct message. I'll also document the brewing process so that all you beautiful people can see what goes into making the beer.
One last thing, there are many reasons that I cannot sell my homebrew; to be blunt, it's against the law. So please don't ask me to sell you a bottle, because I just can't legally do that sort of thing. However, I will be posting the recipe so any aspiring or current homebrewers will be able to make their own if they so choose!
And with that I say, get to voting!
Which label for Kirby's Cream Ale do you like best?
Log in to vote!