Digital Mystery Tour Episode 9: The Theater of the Weird
What is this, I don't even...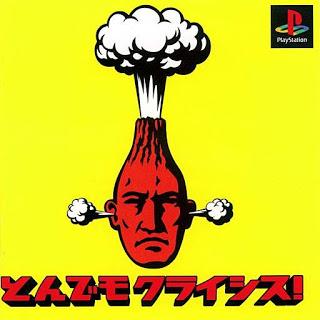 This week, Julian takes you on a strange trip, highlighting some of the most bizarre games to ever grace home consoles. These games often break with conventions and defy description, and they have little in common apart from making people scratch their heads. And that's what makes them great. So buckle up, Dorothy, because Kansas is going bye-bye!
THIS WEEK'S MUSIC:
00:00 Catherine- It's a Golden Show
05:24 PaRappa the Rapper- Intro/The Jet Baby/All Masters RAP
09:53 Zombies Ate My Neighbors- Zombie Panic
13:32 Katamari Damacy- Que Sera Sera
20:01 Incredible Crisis- Main Title
23:51 Half-Minute Hero- Main Theme
26:04Billy Hatcher and the Giant Egg- Bang! Bang! Bang! Big Horns Explosion
32:02 Catherine- Lost