Nerds Without Pants Episode 35: Comic Book Men
It's all about the funny books.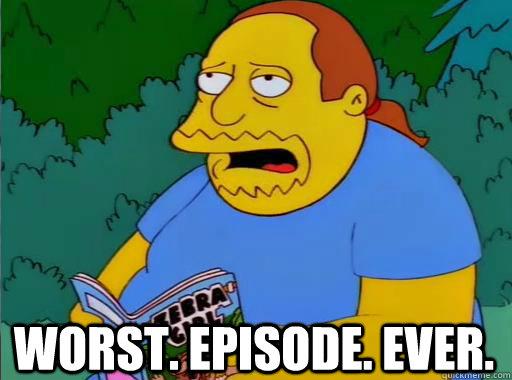 Well, we're a bit late thanks to technical difficulties and busy schedules, but the Nerds Without Pants are back with another special format. Once again there is no time for the media we've been consuming, as we are joined by fan favorite John Gholson to talk all things comic books.
We begin by talking about the actual printed editions themselves. Everyone has their tale to tell about how they caught the comic book bug, with the exception of Angelo who explains how comics were just never his bag. We talk about first issues, traumatic content, the healing powers of comic books, and more before giving Angelo (and you listeners) a few recommendations.
In the second half of the show, we talk about some of the best and worst games that are based on comic books. We take things by time periods: The Golden Age (1977-1994), The Silver Age (1995-2004) and The Modern Age (2005-2013). John has a triumphant story about The Silver Surver for NES, Julian waxes nostalgic for the arcade brawlers, Angelo has a little bit of trivia about Spider-Man: Maximum Carnage, and Patrick has a crush on Oracle.
Next time, it's all Consumption Junction and plenty of PS4 talk. We hope you enjoy, and give us comic book suggestions in the comments!
FEATURED MUSIC:
Hans Zimmer- Aggressive Expansion (The Dark Knight)
Sparks- This Town Ain't Big Enough For The Both Of Us (Kick Ass)
Alan Silvestri- The Avengers (The Avengers)