Defeating the Gaming Doldrums
Why a gaming dry spell isn't necessarily a bad thing.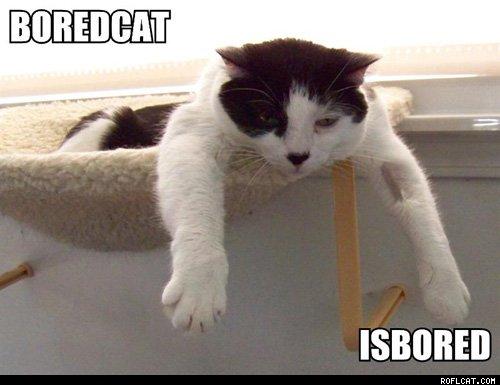 Usually when there's a lack of huge releases, there tends to be a sense of dismay among gamers. We begin to worry about the state of the industry and we wonder why these machines that we've spent huge amounts of money on continue to sit idle. As a relatively new and proud owner of a PlayStation 4, it does bother me that I don't really have many reasons to use it. The big, highly anticipated releases have been few and far between this year, and people are noticing. The games that I've personally been looking forward to are still months away, like Destiny and Super Smash Brothers for Wii U. However, after a brief period of boredom I've come to find this dry spell somewhat refreshing. After giving it some thought I've come up with a few reasons why this current gaming dry spell isn't so dry after all.
Reason 1: Back to the Backlog!
Most of us have one, admit it. Many of us have accumulated copious amounts of games over the years. Some of us have backlogs reaching back to previous console cycles as well. I myself have quite the big list, with games like Dead Space 2, Saint's Row 4, and Persona 3 waiting for me. I always wondered when I'd be able to get back to these games that I love, yet haven't finished. One day, as I wondered what there was to play, I looked at my pile of shame to see so many fantastic games that I haven't finished. I picked up Xenoblade Chronicles again and managed to get pulled back in thanks to the amazing story and ambitious scope. Games like Dead Space 2 are also on my radar because of its ease of digestion. With new releases being so slim, this is the best time to go through your backlogs and pick a game. Give it a spin and see how it sticks. Eventually you'll find yourself having fun during these "dull" times.
Reason 2: New Game Plus Anyone?
If you've played any game lately, you know that most of them have New Game Plus options that spice up a second play through. While it might take a little extra effort to get engaged in a game that you've already finished, getting that New Game Plus out of the way might go a long way to helping you remember why you loved those games in the first place. Games like Tales of Xillia, the Mass Effect series, and the Dark Souls games all have ample reasons to play through again for a new experience with added bonuses. As I work through the Jude side of Tales of Xillia with the bonuses carried from my first run, I can enjoy the story elements I missed out on in Milla's adventure and I'm so powerful that I can kill most bosses in mere seconds, even on the hardest difficulty. Assuming you have a game with new game plus that you've been meaning to try, definitely give it a go.
Reason 3: Time for a palate cleanse!
This one is a little more relative than the others. For those unfamiliar with the term, a palate cleanser refers to a game that helps remind you why you love video games. During the down times, some might feel that games aren't for them anymore, or that they might be growing out of it. Palate cleansers help defeat this by showing you why you invest in the media all together. For me, it also helps me prepare for upcoming games, by setting a standard. Palate cleansers are often games that you personally have an affinity toward. Most likely, they will be the games in your top ten of all time. For me, I'll replay games like Metroid Prime or The Legend of Zelda: Ocarina of Time to refresh my memory of the games and to set the stage for an upcoming anticipated release. A palate cleanse doesn't necessarily require a full play through, though. Every now and then I return to Baten Kaitos to mess around with the systems and experience the story again, but only for little bits of time until the dry spell is up. But in my opinion, if you're in need of another game to play, try returning to your old favorites.
Reason 4: Oh, I don't know…just about everything else.
Most obviously, the gaming doldrums give us a chance to get back into things that we may have put aside to play through the copious new releases out there. With the down time, we can re-engage in things like our favorite shows, or anime. Now you can binge watch the show your friends have been recommending for years! Or you can read the sequel to the Mass Effect novel you loved a few years back. Or you can go hang out with friends, play sports and play some whimsical multiplayer games like the good old days. This one is the most obvious, but without the temptation to return to an engrossing and shiny new game, it makes it way easier to enjoy hanging out.
---
What has worked for you during gaming dry spells past and present? Have any of these reasons helped you out previously? What else would you do to counter gaming dry spells? Let me know in the comments and get the discussion going!