Nerds Without Pants Episode 61: The Music of a Generation
I really hope you all appreciate this gift...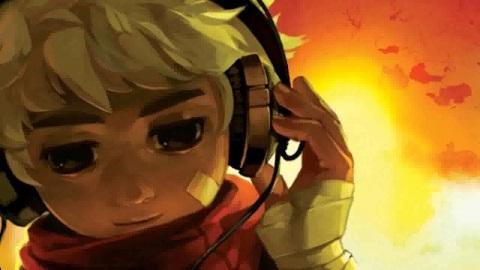 By now you have probably opened all of your presents and are wondering what else to do with your day. Since you can't go to the theater to watch The Interview (topical!), why not kick back with some eggnog and listen to the Nerds Without Pants have an exhaustive discussion about some of our favorite music from the seventh console generation? And yes, I realize that I blundered when I brought up BioShock Infinite. We were almost 4 hours into recording, so cut me some slack! Happy Festivus! EDIT: You can thank Angelo for pushing to get this episode out early for you Christmas Eve travelers. Enjoy!
FEATURED MUSIC:
The Who: My Generation
Super Mario Galaxy—Gusty Garden Galaxy
Mass Effect 2—Suicide Mission
Mass Effect—The Normandy
Final Fantasy XIII—Blinded by Light
Heavy Rain— Ethan Mars theme
Ace Combat 6—Liberation of Gracemaria
Spec Ops—The 33rd
Batman: Arkham City—Wham, Gotcha!
Skyrim—Streets of Whiterun
Fable 2—Bowerstone Market
Scott Pilgrim—Another Winter
Double Dragon Neon –Final Palace
Shatter—Neon Mines
Emil Chronicle Online—Under the Pressure
Little Big Planet 2—Batteroo
Diablo 3—New Tristram
Shadow Warrior—Risen From the Ashes
Corpse Party—Chapter 5 Main Theme
Portal—Still Alive
Metal Gear Rising—It Has to Be This Way
Nier—Song of the Ancients
Alan Wake—The Poet and the Muse
FIFA '14—Hit It (American Authors)
BioShock Infinite—God only Knows (Barbershop Quartet)
Fallout 3—I Don't Want to Set the World on Fire (The Ink Spots)
Gran Turismo 5—Piano Sonata No. 17 in D Minor (Ludwig van Beethoven)
Saints Row 3—What I Got (female voice 2)
Cave Story—On to Grass Town
Red Dead Redemption—Far Away (Jose Gonzales)