Nerds Without Pants Episode 93: Classic Game Consumption
We had so much to talk about that we needed a bonus episode!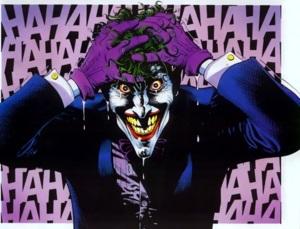 Welcome to a surprise edition of Nerds Without Pants! After our nearly three-hour kickoff for our new Stage Select feature, we decided to get together for a good old fashioned "all Consumption Junction" episode. Strap in for a couple hours of media consumption!
Patrick had a magical moment at Lollapalooza. Angelo went hard into Doom 2016 (we promise this is the last time we talk about it in depth!). Julian is lukewarm on We Happy Few, but can't stop his masochistic relationship with Divinity: Original Sin. Angelo has some complicated board games to talk about, and Patrick might be done with Pokemon Go. We finish things out with some talk about Batman: The Killing Joke, and Julian's first time at a classic games show. We hope you enjoy this impromptu episode!
Next week, we're discussing our top 3 video game weapons during Stage Select, and in Chrono Crossing we're looking back at 2009. If you haven't contributed to those segments you still have a couple days before we record.
FEATURED MUSIC:
Schoolhouse Rock- Conjunction Junction
Jane's Addiction- Jane Says
Divinity: Original Sin- Dance of Death
Ninja Sex Party- Next to You
Final Fantasy- Matoya's Cave