Nerds Without Pants Episode 94: Task Force NWP
Fun fact: Angelo and Patrick have bombs in their heads that Julian will detonate if they try to leave.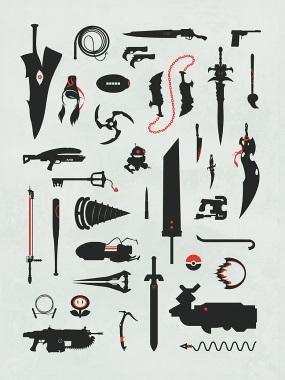 Welcome to the first "normal" edition of Nerds Without Pants in our new format! No guests this time, as the three Pantsless Ones try on the new segment flow for the first time. NWP is now broken up into three segments: Stage Select, Consumption Junction, and Chrono Crossing. You'll see a change to our show notes as well, to make things easier for listeners to find. It's all happening!
0:00-3:45 Introduction
4:10-44:28 Stage Select: Top 3 Weapons in Video Games
45:15-1:34:49 Consumption Junction: Julian's classic game room, Pirate Doom, Overwatch, Suicide Squad
1:35:12-2:00:13 Chrono Crossing: 2009
2:00:29-2:04:17 Outtro and outtakes
FEATURED MUSIC
Kyle Dixon and Michael Stein- Stranger Things
Ratchet and Clank- On Novalis
Lesley Gore- You Don't Own Me
Contra- Jungle (twin guitar remix)