Nerds Without Pants Episode 111: My Face is Tired
Pathfinder, this area can be mined for resources.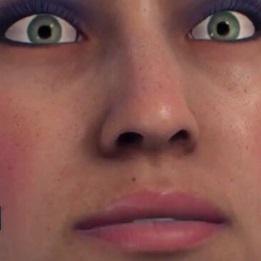 Hey friends! Nerds Without Pants is back with another fun episode. This week, Casey joins us to talk about game developers, disappointing games, 1996, and Crash Bandicoot. A lot of Crash Bandicoot.
00:00-6:44 Intro
7:03-1:33:41 STAGE SELECT: Top Three Game Developers
1:34:26-2:09:02 CONSUMPTION JUNCTION: Kingsport Festival, Mass Effect: Andromeda, Persona 5
2:09:26-2:32:32 CHRONO CROSSING: 1996
2:32:46-2:35:48 Outro
NEXT EPISODE:
Stage Select: You are in charge of a game studio and are making one last game. Who is the team you put together for this project? You can name up to five game dev personalities.
Chrono Crossing: What is your favorite game of 1995?
SUBMIT YOUR STAGE SELECT AND CHRONO CROSSING PICKS BY 8:30 CENTRAL TIME ON MAY 4!
FEATURED MUSIC:
Mitch Murder- Face Puncher
Kavinsky- 1986
Nightforce- Power Glove
Vince DiCola- Escape
Bag Raiders- Shooting Stars