Nerds Without Pants Episode 123: Eat It
Figures that Julian had the most examples. What a fatty!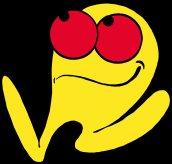 After a monumentally long episode of Nerds Without Pants, the Pantsless Ones bring things down to normal show length. Which is to say, still pretty damn long. Maybe Julian should host up and reign these guys in, eh?
00:00-02:44: Intro
02:56-38:19: STAGE SELECT- What video game characters would you eat, and what would they taste like?
39:20-1:53:16: CONSUMPTION JUNCTION- IDW's Transformers comics, Funko Pops, Super Mario Odyssey, Super Mario World 2: Yoshi's Island, Donkey Kong Country, Elder Sign, Khemet, Patrick's hackathon, cryptocurrency
1:53:38-2:26:32: CHRONO CROSSING- 1986
2:26:43-2:29:58: Outro
NEXT EPISODE:
We wrap up Chrono Crossing! Send us your favorite game of 1985, and any comments or thoughts you have on the end of this, the first interactive segment of NWP. SUBMIT THOSE COMMENTS BY 8:30 CENTRAL ON NOVEMBER 2.
FEATURED MUSIC:
"Weird" Al Yankovic- Eat It
Starbomb- Kirby's Adventure in Reamland
"Weird" Al Yankovic- Livin' in the Fridge
Andrew Gold- Spooky, Scary Skeletons