Nerds Without Pants Episode 128: Nerds in Space
Uh-oh, Julian found the reverb button.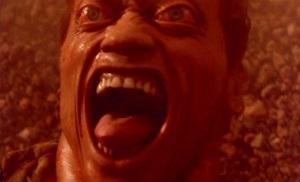 Welcome back to Nerds Without Pants! We're a nerd down, but that doesn't stop Julian and Angelo from getting together to talk some Consumption Junction stuff. So join us for a meandering and random edition that's…quite a lot of fun, actually!
00:00-28:11- Introduction, the next Stage Select topic, Angelo's Christmas haul, Nier: Automata hot takes, Monster Hunter World, Dragon Ball FighterZ, the fighting game aptitude wall, Altered Carbon
29:03-56:21- Stranger Things 2 (MILD SPOILERS), the original Ninja Turtles movie for some reason, Julian's Black Friday haul, Gears of War 3, story feels
57:11-1:28:40- Star Wars: The Last Jedi (MILD SPOILERS?), Snopes versus Snoak, THAT scene, Clank In Space, Julian's crippling social anxiety, What Do You Meme, young people slang, Dragon Quest
1:29:17-2:05:09- Ticket to Ride, Warhammer Quest, the correct pronunciation of Ys, Ys I and II, Japanese PC games and soundtracks, the very first Pak Watch subject, outro and outtakes
NEXT EPISODE:
STAGE SELECT: We want your three favorite gaming Easter eggs!
PAK WATCH: Give us your memories and thoughts on Metroid (1987)!
SUBMIT YOUR ENTRIES FOR STAGE SELECT AND/OR PAK WATCH BY 8:30 CENTRAL ON FEB. 22
FEATURED MUSIC
Peter Dinklage- Space Pants
Miami Nights 1984- Acceleration
Ys I and II Chronicles- Tower of the Shadow of Death
Dragon Quest VI- Flying Bed Music
Ys I Complete- First Step Towards War