Nerds Without Pants Episode 131: An Acquired Taste
We may not be for everybody, but people in the know find us to be super tasty!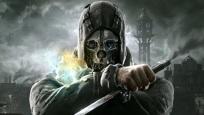 Welcome back to a Nerds Without Pants, edited on the fly! Julian cut this together between moving, so if it's a little rough around the edges we apologize. We have a great show in store for you though, so let's get to it!
00:00-03:52: Intro
04:08-1:29:00: STAGE SELECT: Games that you didn't like, but came around on
1:30:20-2:07:15: CONSUMPTION JUNCTION: Resident Evil VII, Veronica, Black Panther, Borderlands 2, game loot, Tekken, Warhammer: Vermintide 2
2:08:07-2:39:20: PAK WATCH: Dishonored (2012)
2:39:20-2:42:27: Outro
NEXT EPISODE
STAGE SELECT: What game or games (limit 3) that have NEVER had a sequel would you like to see get one?
PAK WATCH: Metal Gear Solid 2
SUBMIT YOUR STAGE SELECT AND/OR PAK WATCH COMMENTS BY 7:30 CENTRAL ON APRIL 5!
FEATURED MUSIC
Ramin Djawadi- Pacific Rim Theme
Lost Years- West Side Lane (Kung Fury soundtrack)
The Pretty Reckless- House on a Hill
Suikoden II- La Mia Tristezza
Scandroid- Neo Tokyo Dance With the Dead