Nerds Without Pants Episode 139: Missing in Action
Half of this episode is missing, too!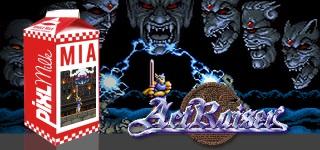 Gah! What the hell happened? Well, Julian will explain, but basically, this edition of Nerds Without Pants is problematic. Wait, that's not the right phrase. It's plagued with problems. Lots of problems! To quote The Doctor: "I'm sorry. I'm so, so sorry." Hopefully you power through the audio issues, because we have former PixlBit Features Editor Jesse Miller to talk about missing in action games. Please be gentle in the comments; Julian agonized over this one.
00:00-06:59: Intro
06:56-1:16:52: STAGE SELECT: Top 3 "Missing in Action" games
1:18:03-1:57:56: CONSUMPTION JUNCTION: Hollow Knight, board games, Splatoon 2, Nintendo's DLC approach, The Witcher 3, Capcom Beat 'Em Up Bundle, MORE Witcher 3
1:57:56-2:00:56: Outtro and outtakes
NEXT EPISODE
STAGE SELECT: Tell us your top 3 scariest moments when you had control of your character. NO CUTSCENES OR CINEMATICS!
SUBMIT YOUR STAGE SELECT PICKS BY 8:30 CENTRAL ON 10/18!
FEATURED MUSIC:
Gunship- When You Grow Up, Your Heart Dies
Powerwolf- Fire and Forgive
Exit Eden- Total Eclipse of the Heart
Blake Turner- Existentialism