Nerds Without Pants Episode 147: Video Game Cage Match Beyond Thunderdome
Two games enter, one game leaves!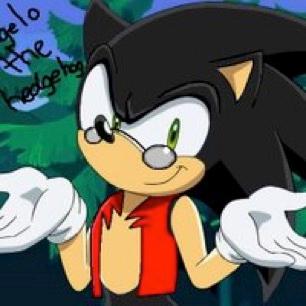 Welcome, to a very special episode of Nerds Without Pants! Wait, wasn't last episode special because we began the Great Game Giveaway? Yes, yes it was, but this time we're unveiling our new third segment: Video Game Cage Match! We have a banger of an opening bout for you, too, as Sonic 2 squares off against Mega Man 2 in the Battle of the Blue Boys!
00:00-04:12 Intro
04:26-1:06:56 STAGE SELECT: What do you want from the next generation of consoles?
1:07:51-1:57-47 CONSUMPTION JUNCTION: Resident Evil 2, Crackdown 3, the failings of Microsoft, Alita: Battle Angel and The Matrix, Return of the Obra Dinn, Ace Combat 7's Strange Reel, Wagroove, Tetris 99, Ark
1:57:47-2:32:01 VIDEO GAME CAGE MATCH: Sonic the Hedgehog 2 vs. Mega Man 2
NEXT EPISODE:
STAGE SELECT: What would be your definitive super hero video game? Go deep, select a character and tell us what kind of game you'd want.
VIDEO GAME CAGE MATCH: Kingdom Hearts vs. Earthbound
GREAT GAME GIVEAWAY: Don't forget to submit the secret code phrases from this episode and episode 146 for a chance to win a copy of Kingdom Hearts 3 or Resident Evil 2 remake. The winner will be selected next episode!
SUBMIT YOUR STAGE SELECT, VIDEO GAME CAGE MATCH, AND GREAT GAME GIVEAWAY ENTRIES BY 8:30 CENTRAL ON MARCH 7.
FEATURED MUSIC:
Tina Turner- We Don't Need Another Hero
Street Fighter 2- Zangief (Remix)
Street Fighter IV- El Fuerte
Street Fighter Alpha 3- R. Mika
Starbomb- Mega Marital Problems