This Gen, This Month, Another Year: May 2019
Money tight? Why not play an amazing game from yesteryear for cheap?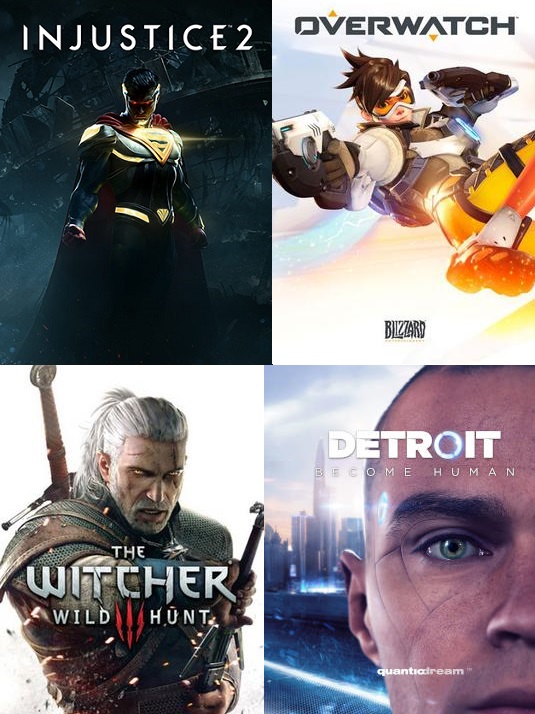 Hello all, April is over. Now we move on from the showers into May. May doesn't seem to be brimming with exciting new titles this month. Rage 2 is probably the highlight. While the original was fairly mixed, maybe this new entry can boost the series. We also have the new kart racer, Team Sonic Racing. I know we have all been waiting for this. While May be a bit light in 2019, it has historically hit some grand slams this generation. Let's take a look.
Before this months pick, take a look below at some honorable mentions from years past.
2015: CD Projekt Red came out swinging this gen with The Witcher 3. They jumped up to the big leagues with this amazing gem and it may actually be the best game ever released in May.
2016: Blizzard reinvented a failed MMO to create their groundbreaking FPS, Overwatch. Many years later this game is still very popular and constantly being updated. It even has its own professional gaming league.
2017: NetherRealm succeeded again with its superhero fighter, Injustice 2. It continued its trend of a great campaign and introduced some interesting concepts to customize your fighters.
2018: David Cage and Quantic Dream got at it again with Detroit: Become Human. While it may not have hit the high mark that Heavy Rain did, it was still well received. Though not for everyone, these games offer something few others can.
Now for my pick for the best game released in May this gen... Who could rival The Witcher 3?
May's Game to Get
Doom (2016)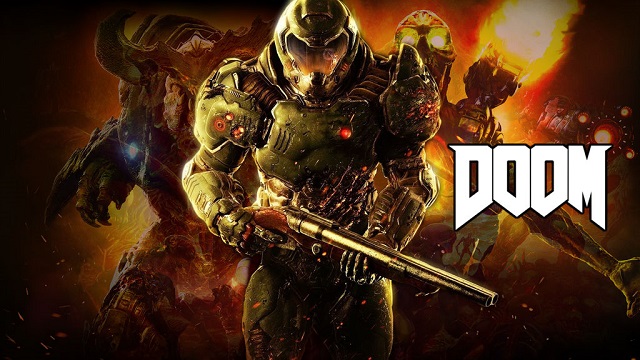 Doom's space marine fires a hundred micromissles at Geralt and only stops because he sees something more interesting he wants to go break. I remind you that he honestly could have fired them forever.
Doom may not be as highly regarded as The Witcher when the discussions spring up around the greatest games of all time, but damn if it isn't a hell of a ride. When it was initially revealed, people were generally disappointed. Comparisons to Call of Duty were the usual complaints. So nobody was really expecting much.
id Software listened though. The Doom marine got a speed boost and now zips around the battlefield. Gameplay encourages you to be aggressive, even when surrounded. Don't worry though because this game is packed with fun stuff to help you in your journey. Doom guy can hold every weapon he finds and never needs to reload. Each weapon in his arsenal has two upgrade paths that can drastically change the way you use the gun. Runes are hidden around the levels and collecting them help you in interesting ways. My favorite was infinite ammo when you are above a certain level of health. Combine that with the Assault Rifles Micro Missle upgrade and you have, quite possibly, my favorite gun in anything ever. When ammo gets scarce you can use your instant kill chainsaw for a gory and satisfying kill. Each enemy also has a couple of finishes you can execute on them depending on your angle of attack.
Doom never drags and avoids being too short, clocking in at about 12 hours. For an FPS that's very generous these days. Things keep ramping up and it's a blast the whole way through. Even the lore behind the game is interesting. After its success, id Software has been concocting a direct sequel, Doom Eternal. They haven't shown much, but the addition of a grappling hook and the same brutal gameplay of the 2016 entry leads me to believe it'll be just as fun.
Lowest Price: $20, but often $10 on sale
Amount of Content: Between 10 and 15 hours
May Runner-up: The Witcher 3 (a strong contender for the top spot)
Disagree or want to share what games are you looking forward to this May? Let me know in the comments.