Nerds Without Pants Episode 153: Squinting Through Rose-Colored Glasses
Seriously, Justin needs that eye procedure...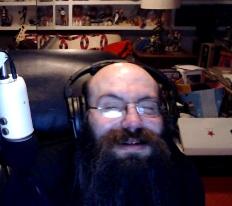 Welcome to another stellar edition of Nerds Without Pants! Gonna be some abridged show notes this week, as typing this is literally causing Julian physical pain, so let's hop right in!
In Stage Select we talk about what era of gaming is our favorite. Not many listeners chimed in, but we get some great stories and tangents from them. Consumption Junction is a whole lotta Nier and Rage 2, and Video Game Cage Match pits Asura's Wrath against Until Dawn in a battle of the cinematic adventure games!
NEXT EPISODE:
STAGE SELECT: NWP AMA Part 2! ASK US ANYTHING. WE MEAN IT.
VIDEO GAME CAGE MATCH: Goldeneye: 007 vs Tony Hawk's Pro Skater 1
GREAT GAME GIVEAWAY: We announce the winner of this month's contest and kick off the next one!
SUBMIT YOUR STAGE SELECT AND CAGE MATCH COMMENTS AS WELL AS GAME GIVEAWAY ENTRIES BY 8:30 CENTRAL ON JUNE 12!
FEATURED MUSIC
Lisa Loeb and Nine Stories - Rose Colored Times
Fighting Vipers – Theme of Bahn
The Shield- Special Op
Mad Max Fury Road- Spikey Cars
Apocalypta- PATH