Nerds Without Pants Episode 158: Conspiracy Nerds
Hey, we're just asking questions.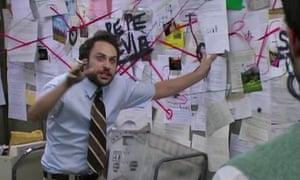 Break out the tin-foil hats and buckle up, kids, because Nerds Without Pants is taking you on the conspiracy theory train! That's right, we delve into all manner of rumors, speculations, and outright lies regarding video games. We hope you'll join us for this jam-packed Stage Select topic, and then stick around to see who comes out on top in the steel cage when Half-Life 2 goes toe to toe with Halo 2!
00:00-04:59 Intro, the next Great Game Giveaway winner. Next contest announced!
05:21-1:46:47 STAGE SELECT: Video Game Conspiracy Theories
1:48:15-2:23:12 CONSUMPTION JUNCTION: Julian's Nintendo Switch takedown, Fire Emblem: Three Houses
2:23:47-2:46:20 VIDEO GAME CAGE MATCH: Halo 2 vs Half-Life 2
2:47:20-2:49:33 Outro and outtakes
NEXT EPISODE:
STAGE SELECT: Who (or what) is your greatest video game nemesis?
VIDEO GAME CAGE MATCH: Clayfighter 63 1/3 vs Killer Instinct Gold
GREAT GAME GIVEAWAY: Listen for your chance to win a copy of Control or Astral Chain!
SUBMIT YOUR COMMENTS BY 8:30 CENTRAL ON AUGUST 21 TO BE ON THE SHOW!
FEATURED MUSIC
Bloodstained: Ritual of the Night- Luxurious Overture
Bloodstained: Ritual of the Night- Bibliotheca Ex Machina
Bloodstained: Ritual of the Night- Theme From Bloodstained (Piano)
Bloodstained: Ritual of the Night- Theme of OD
The HU- Yuve Yuve Yu