Nerds Without Pants Episode 164: Creationists
It's the NWP Monster Factory!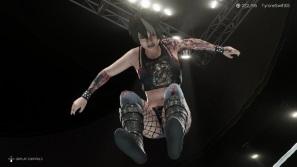 Welcome to a creative edition of Nerds Without Pants! This week, we're joined by Mike, the host of Games My Mom Found. We talk about our favorite created characters, a ton of games, and decide who wins when Resident Evil 2 takes on…Resident Evil 2?! I dunno, man, the listeners book these cage matches.
00:00-5:58 Intro, Great Game Giveaway winner picked, the next giveaway announced
6:20-1:02:33 STAGE SELECT: Favorite created video game characters
1:03:30-2:07:54 CONSUMPTION JUNCTION: Catbird, Dandy Dungeon: Legend of Brave Yamada, mobile games, Telltale's Batman: The Enemy Within, silver age comics, Blair Witch, Julian's gaming woes, WWE 2K20, The Outer Worlds, Disco Elysium, After Party
2:08:31-2:25:45 VIDEO GAME CAGE MATCH: Resident Evil 2 (1998) vs Resident Evil 2 (2019)
2:25:40-2:27:27 Outro and outtakes
NEXT EPISODE:
STAGE SELECT: What are your favorite games that most people hate?
VIDEO GAME CAGE MATCH: Fatal Frame 2 vs Silent Hill 3
SUBMIT YOUR COMMENTS BY 8:30 CENTRAL ON 11/13/19 TO BE INCLUDED IN THE SHOW!
FEATURED MUSIC
The Police- Roxanne
WWE- Gangrel's Theme
Starbomb- Donkey Kong Joonyer
Taylor Swift- Shake It Off
DMX- X Gon' Give It To Ya