Nerds Without Pants Episode 183: These Challenging Times
We love hearing from you.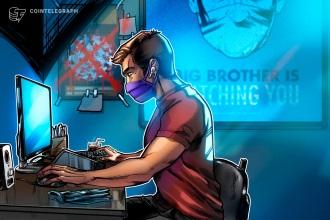 Welcome back to a very different episode of Nerds Without Pants! Why different? Because this time we're turning the camera onto our lovely listeners to learn how they have been coping during the Backstreet Boys Reunion Tour. We also get a lot of game talk in before having a Star Wars mirror match in the cage.
00:00-3:22 Introduction
3:35-1:43:27 STAGE SELECT: What games are you playing in these Challenging Times?
1:43:33-2:49:31 CONSUMPTION JUNCTION: Thronebreaker, UFC 4, Crosscode, Resident Evil 3 Remake, Uncharted: The Nathan Drake Collection, Xeno Crisis, Kentucky Route Zero
2:50:08-3:07:43 VIDEO GAME CAGE MATCH: Star Wars Battlefront 2 (2005) vs Star Wars Battlefront 2 (2017)
3:07:43-3:15:22 Outro and outtakes
NEXT EPISODE:
STAGE SELECT: Give us your coolest and wackiest dream mods for your favorite games!
VIDEO GAME CAGE MATCH: Mr. Do! vs Dig-Dug
SUBMIT YOUR COMMENTS BY 8:30 CENTRAL ON 9/4 TO BE ON THE SHOW!
Our theme song "Relax" and interstitial tracks "To the Maxx" and "Moody Grooves" are written and performed by Megan McDuffee.