Nerds Without Pants Episode 211: Halloween Havoc: Cool Ghouls
It's the Clerks of horror.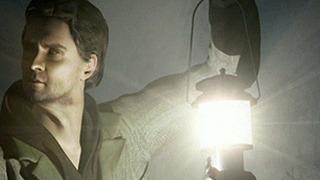 It's the spoopy time of year, which means it's time for Halloween Havoc on Nerds Without Pants! We are once again joined by show co-founder and horror writer Rob Ottone to talk about game characters and creatures that scare us. Also: Resident Evil 4 takes on Dead Space 2 in the steel cage!
00:00 - 09:26 Introduction
09:37 – 02:33:51 STAGE SELECT: Video game characters and creatures that scare us
02:34:00 – 03:31:28 CONSUMPTION JUNCTION: Rob's big news, Alan Wake Remastered, Only Murders in the Building, Tales of Arise, Haunted Chocolatier
03:32:05 – 03:51:50 VIDEO GAME CAGE MATCH: Resident Evil 4 vs Dead Space 2
03:52:02 – 04:00:38 Outro
NEXT EPISODE:
STAGE SELECT: What are some of your favorite video game "buttons"? (Can be a particular in-game action or a physical hardware button)
VIDEO GAME CAGE MATCH: Serious Sam vs Turok: Evolution
SUBMIT YOUR COMMENTS BY 8:30 CENTRAL ON 11/5 TO BE ON THE SHOW!
Twitter: @NWPcast
Email: NWPcast@gmail.com
Our theme song "Relax" and interstitial tracks "To the Maxx" and "Moody Grooves" are written and performed by Megan McDuffee.