Nerds Without Pants Spoils Final Fantasy XVI
A podcast by people who love Final Fantasy talking about a game made by people who hate Final Fantasy.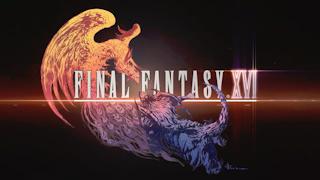 Well, here we are at last! It's the special episode of Nerds Without Pants that no one asked for, but Julian and Justin needed to record. We're joined by special guest Xavier Kreiger to talk all about Final Fantasy XVI from beginning to end. This is a spoilercast that reveals the ending in the first ten seconds of the show. YOU HAVE BEEN WARNED.
We begin by asking Xavier about his overall thoughts about the game, especially the mechanics since we already covered our thoughts about that at length in the main show over the past few weeks. After that we go through the story point by point. While we're all pretty down on the story overall we definitely take the time to highlight the moments and characters that really work for us. This is all punctuated with a myriad of clips and songs from the game to drive the bigger points home. We hope you enjoy, because this was a ton of work to put together!
Twitter: @NWPcast
Email: NWPcast@gmail.com
Our theme song "Relax" and interstitial tracks "To the Maxx" and "Moody Grooves" are written and performed by Megan McDuffee.