Nintendo of Europe Announces Limited Edition Zelda 3DS
In celebration of the series' 25th anniversary, a special edition 3DS will hit stores later this month.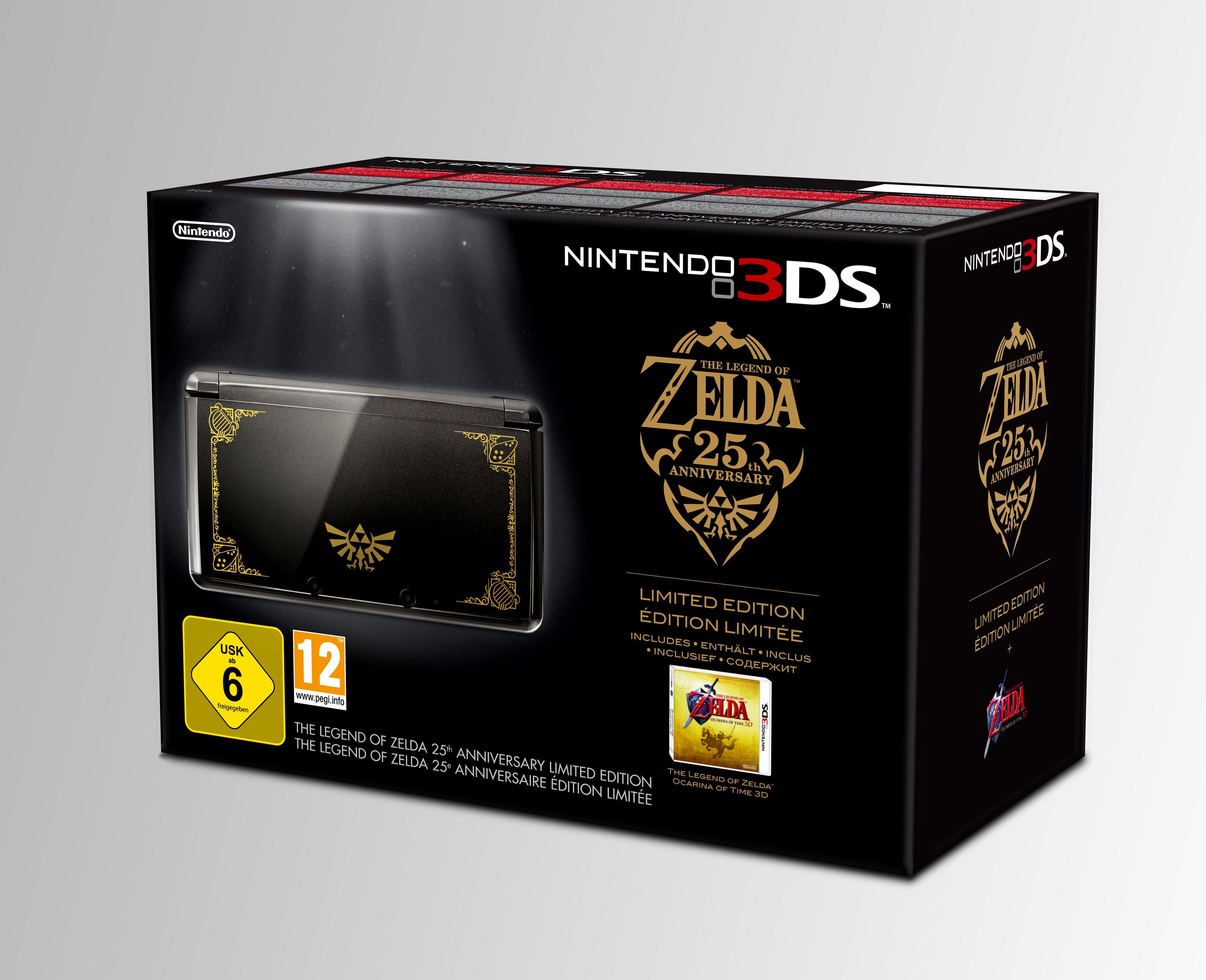 Nintendo of Europe announced today that a limited edition Ocarina of Time-themed 3DS will hit store shelves in Europe on November 25. The black system will be trimmed in gold and feature the Zelda series logo on the top of the system, as well as a themed border featuring ocarinas around the edges. Included in the box is not only the special system, but a copy of The Legend of Zelda: Ocarina of Time 3D.
The game will come in special double-sided sleeve; the front features the standard design, while the reverse is a special gold-colored sleeve.
At this time, no price point has been announced for the system, nor a release outside of Europe.