Final Fantasy XIII-2 Collector's Edition Revealed
Includes an impressive 4-disc soundtrack and more.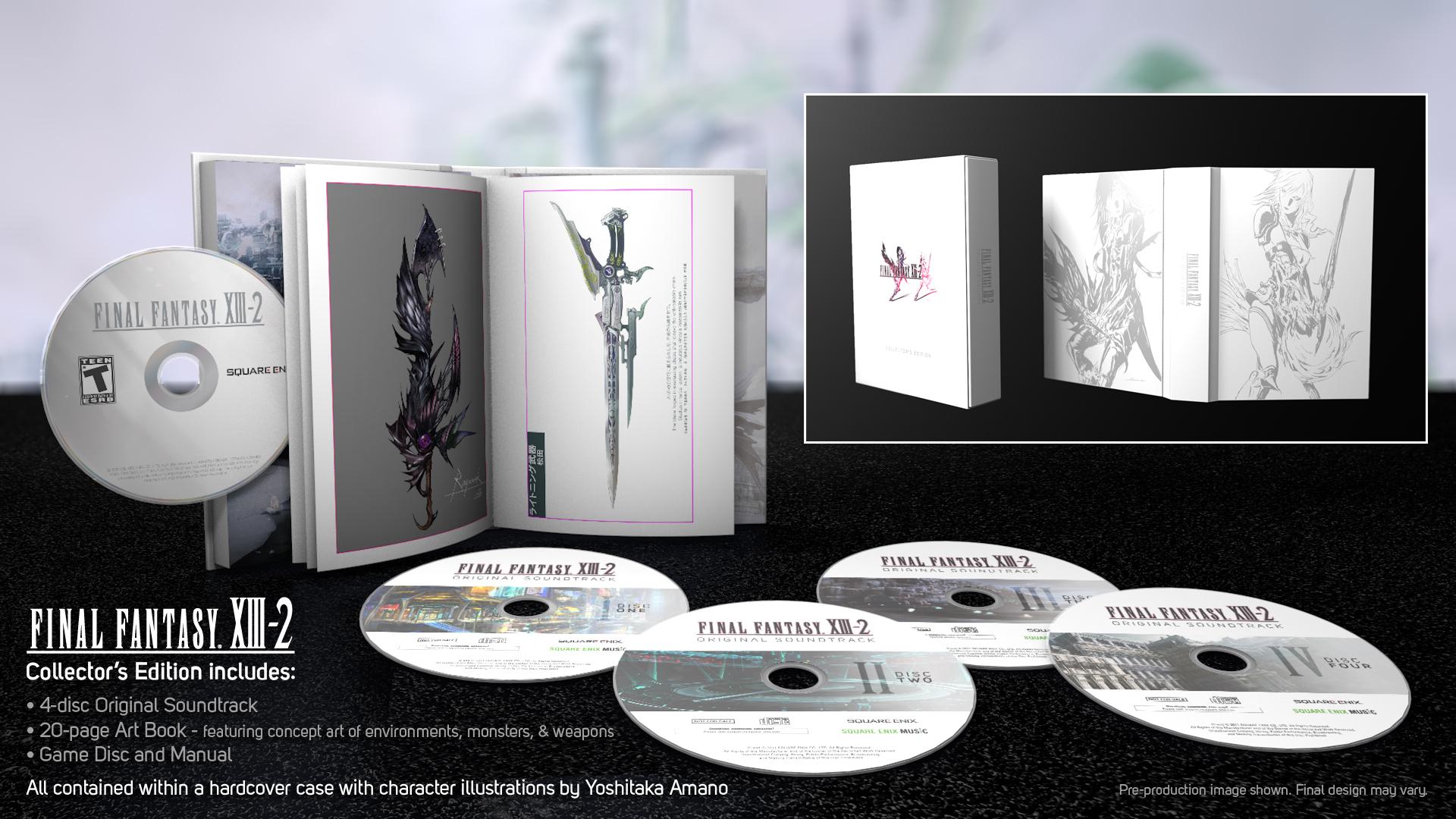 Final Fantasy XIII-2 will be hitting store shelves early next year to the delight of many a Final Fantasy fan, but now they have even more to be excited about with the announcement of a special collector's edition that actually delivers some very special content.
The collector's edition comes packed with a massive 4 disc soundtrack and a collection of conceptual art. This edition will only be available in limited quantities at Best Buy, GameStop and Amazon. Each of these retailers also offers exclusive preorder content as listed below.
Those that preorder at Best Buy will receive a collectable hardcover book "Final Fantasy XIII – Episode I – novella," which is "an original story that ties together the events of Final Fantasy XIII and Final Fantasy XIII-2."
Those that preorder at Amazon will receive the exclusive Omega Boss Battle, a "unique coliseum battle against boss enemy "Omega.""
Finally those that preorder at GameStop will receive an alternate costume for Serah.
This collector's edition is exclusive to North America and will retail for $79.99. Final Fantasy XIII-2 will be released on January 31, 2012 on PlayStation 3 and Xbox 360.