PB & Jason Issue 49: Featuring Mr. Destructoid
Gaming media mascot characters inside the games they review?!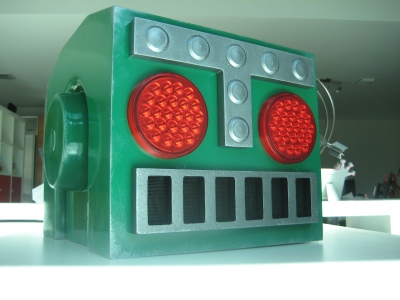 This week's issue of PB & Jason brings lots of news and lots of opinion!
First up, there's some talk about GoldenEye: Reloaded, the upgraded port of the Wii game inspired by a N64 classic title, which was developed by Rare.
Following that, there's my long-winded perspective on Nintendo's choice to localize Dragon Quest Monsters Joker 2 rather than it's upgraded version, Dragon Quest Monsters Joker 2 Professional.
The news opinion segment of PB & Jason concludes with a little bit of talk about StarFox 64 3D and the newest Namco 3DS title, Pac-Man & Galaga Dimensions.
In the second half of the podcast, I contrast Ms. 'Splosion Man and Bastion, and eventually move on to an unsettling reality: Ms. 'Splosion Man, a game Destructoid has given a 9.5 on a 10-point scale, features a cameo appearance by Destructoid's mascot, Mr. Destructoid.
Tune in next week, same PB & Jason time, same PB & Jason place!