NGP Available for Preorder at GameStop.com
The brick-and-mortar stores will be taking preorders tomorrow, January 28th.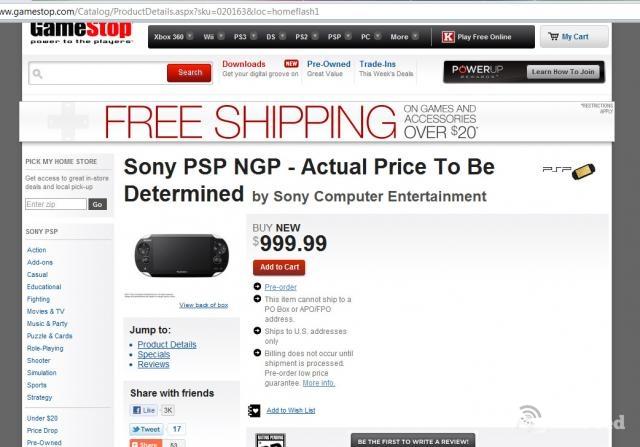 Sony's NGP is now available from GameStop.com at a listed price of $999.99. Unlike the 3DS, the NGP is available for preorder online without Sony announcing their handheld's retail price, leaving the device to have a hefty $999.99 online shopping cart price tag that will instantly deflate when the unit's actual retail value is revealed.
Eager fans who await the NGP but want to visit a GameStop store in person to preorder and later, pick-up, will be charged $50 toward the purchase of the device. Much like the 3DS's initial listing at GameStop, the device has a $999.99 price tag in their system, but it is a placeholder for the actual MSRP. Preorders will be available at retail stores January 28th.
At this time, PixlBit is unaware of any other retailers who are taking preorders for the NGP.