Nintendo Download - 5/16/2011
This week sees the release of an all-time RPG classic on the Virtual Console, and not much else.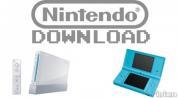 This week from Nintendo you have the option to either pretend to fish, play a word search, lead a pack of meerkats or dance along with a bunch of monsters.
Or you can skip all that and play classic RPG Chrono Trigger on the Virtual Console for 800 Wii Points. If you were born too late to have experienced it firsthand or have been living under a rock for the past couple of decades then now is the perfect time to get onboard.
Also for the DSi is a coloring book style game that seems fairly entertaining. Color in the provided drawings, create your own or color over photos you may have on your DSi.
As always, see the the Press Release at right for the full listing.