PixlTalk Episode 34: Hylian Mutant Rioting Turtles
It's downloadable game week on PixlTalk. Find out what recommendations Joaquim, Matt M, and Jason R have for every modern console!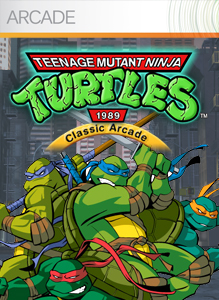 The three podcasters sat down to discuss riots in Canada over hockey games, but somehow got the topic got shifted to video games with crowd control. Join Matt, Joaquim and Jason as they talk about riots and crowds in gaming, then segue into gang fighting, with the foot clan in TMNT.
Quickly after, it's revealed Jason R will soon have an Xbox 360, and is looking for some great XBLA titles to purchase, so soon enough, titles like TMNT '89 Arcade, IloMilo, and Shadow Complex are mentioned.
From there, PSN titles are discussed, including a few older PSX games by Square Enix available via the network. Skipping the Wii Shopping Channel entirely, the gang moves on to the 3DS and its downloadable titles, right before...
Matt then took the time to talk about every part of The Legend of Zelda: Ocarina of Time 3D he loves, concluding episode 34 of PixlTalk.