Atlus Announces Two New Titles
Devil Survivor 2 is en route to the DS, while The King of the Fighters XIII will be coming to the Xbox 360 and PlayStation 3.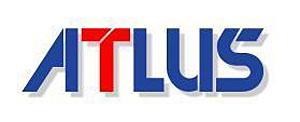 Today, Atlus surprised fans with the announcement of two new titles, one developed internally and one that will be published later this year. Devil Survivor 2, the follow-up to 2009's DS title, Devil Survivor, and upcoming 3DS title, Devil Survivor Overclocked, will be coming to the DS in 2012. The King of the Fighters XIII was also announced for the Xbox 360 and PlayStation 3 and will see release this holiday season.
Shin Megami Tensei: Devil Survivor 2, like the original, is a strategy RPG. The sequel's plot will revolve heavily around death as well, but will not directly continue the events of the original Devil Survivor. Here, a group of High School students discover a website that shows the deaths of others, but instead shows the viewer their own death. The website becomes a key player in saving themselves and ultimately the country as devastation begins to sweep Japan. In classic MegaTen fashion, players will be able to collect, customize, barter, and fuse demons and build relationships with their party members to enhance their battling skills.
The King of the Fighters XIII will offer six unique modes, new super moves, including neomax supers, and a variety of refinements over the last game. Players will have access to over 30 fighters all of which sport hand drawn animation. Finally, players will have access to a supposedly improved online mode when the game releases this holiday season.