Project Cafe Officially Called Wii U
The controller will indeed feature a touch screen, dual sticks, motion control, camera, sensors, and can play games on the controller.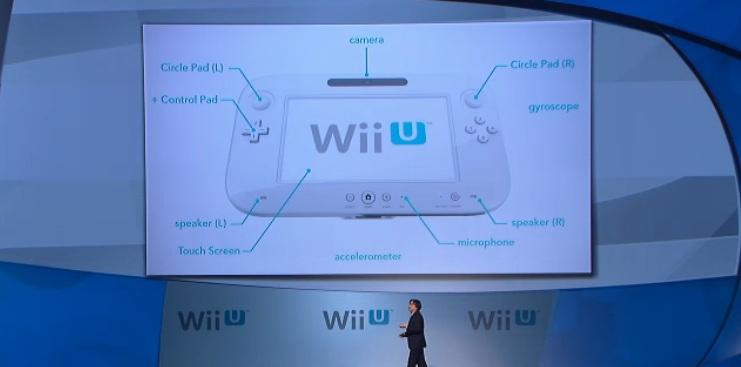 The promotional video shown during Nintendo press conference has revealed that Project Cafe is actually called Wii U and does in fact contain many of the features leaked by 01net a while ago. The controller will feature a 6.2 inch touch screen, and will be fully compatible with all of the Wii peripherals. Players will be able to play games right on the screen, rather than needing to use the television.
The system will also feature two shoulder buttons on each side, two circle pads, four face buttons, a gyroscope, speaker, and an inward facing camera. According to Iwata, it is not meant to be a portable video game device. The controller functions particularly as a device to receive streaming data from the core system.
Many games will work in both screens as well, rather than just a single screen either on the controller or the TV screen. The promotional video showed that the system will have web browsing, video chat, and the ability to pass data from the controller back to the TV. The two will be integrated in a variety of ways, all of which are still unknown.
The promotional video closed with an HD Zelda being shown on Wii U.