Fourth Set of NeoGeo Titles Available on PSN
King of Fighters 96 and Metal Slug 2 make their debut on the service.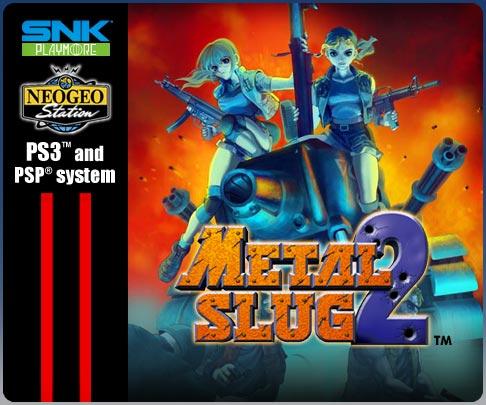 SNK Playmore USA is continuing to release titles for their NeoGeo Channel on the PlayStation Network. Today the company announced that two more titles will make up the fourth set, bringing the total available to 16. The King of Fighters '96 and Metal Slug 2 are now available for $6.99 and $8.99 for the PSP and PlayStation 3, respectively.
The King of Fighters '96, or KOF 96, is the third installment in the once yearly series of fighting games. Players select a team of three combatants and fight through the ranks to win a tournament. The preceding games, KOF 94 and KOF 95, are also available on PSN. Metal Slug 2 is the second installment in the successful series of side-scrolling action games and is considered by many to be the highlight of the series. Like King of Fighters, its preceding title is also available on PSN.