New Wii Bundle Removes Gamecube Support
Black Wii resembles European model revealed earlier this year.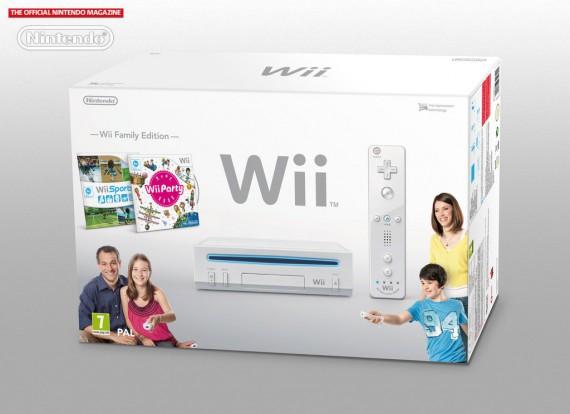 Nintendo is releasing a new black Wii model with a Remote Plus controller and nunchuk this holiday season. This model will sit horizontally instead of vertically and will not have backwards compatibility with GameCube games, nor will it feature the GameCube controller ports or memory card slots. Earlier, Nintendo announced a model similar to this for European consumers at Gamescom.
The bundle will also include a copy of New Super Mario Bros. Wii and a soundtrack disc for Super Mario Galaxy. This soundtrack disc appears to be the same one offered to Club Nintendo's Japanese audience in 2008. The bundle will retail for $149.99.