Next Rainbow 6 Game Announced
In 2013 The Patriots will rise.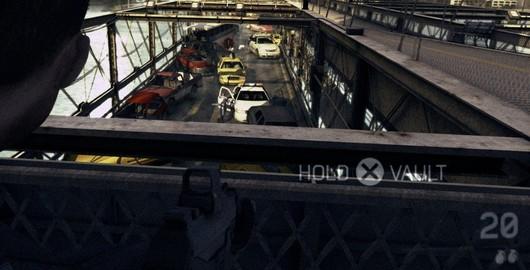 Ubisoft made the announcement today that one of their tent pole franchises, Tom Clancy's Rainbow 6, is returning to PCs and consoles with a new edition called Rainbow 6 Patriots. The new game will be developed by Ubisoft's dream team at their Montreal studio and will be supported by Ubisoft Toronto and Red Storm.
Patriots promises a solid single-player experience with a focus on realties of modern-day terrorism as experienced from multiple points of view.
"Terrorism has evolved," said David Sears, creative director at Ubisoft. "And so has Rainbow 6. In Tom Clancy's Rainbow 6 Patriots, all the team play, tactics, and realism that fans of the series love have been coupled with an exciting new narrative direction. This adds an unprecedented level of humanity that will make Tom Clancy's Rainbow 6 Patriots an extremely tense and immersive experience."
While video games are certainly no stranger to the depiction of terrorism as conducted by anti-American organizations, Patriots will focus on an internal threat called the "True Patriots," a revolutionary group that "claim the American government is irrevocably corrupted by greedy politicians and corporate special interests." This unique and topical take on the subject may help Rainbow 6 to separate itself from the multitude of modern FPS games out there.
While there may be a focus on the single-player experience, Ubisoft is completely aware that co-op and multiplayer have helped to make Rainbow 6 the great franchise it is. Expect a variety of multiplayer modes that focus on teamwork and decision making.
This is all exciting news for fans of the series, but it's still a ways off with a 2013 release window. Rainbow 6 Patriots will be released on the PlayStation 3, Xbox 360 and PC. Stay tuned to PixlBit for more details on the game as they become available.