XCOM Delayed to 2013
Take Two posts losses and announces a delay of a noteworthy game.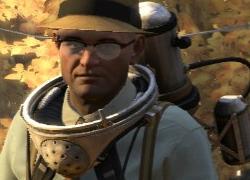 Last year, 2K Marin announced that they were working on a new version of the popular PC game, X-Com. This version, officially titled "XCOM", is a re-imagining of the classic strategy game, and takes a page from Fallout 3, transforming the game into a FPS hybrid. The game was originally given a release date of March, 2012, but in an investor call yesterday, publisher Take-Two announced that the game has been delayed.
XCOM is now slated for release in fiscal 2013, which pushes the game back at least a year, if not longer. Release dates slip and change constantly in the video games industry, but it is rare for games to slip this far. By comparison, EA's re-imagining of Syndicate was just recently announced, and is due out early next year. No word was given for the large delay, but Take-Two posted losses for the second quarter, down to $107 million from $245 million last year.
Take-Two CEO Strauss Zelnick put a positive spin on the news, and cited the strong lineup for the company moving into the bottom half of the fiscal year. Among those titles are "Max Payne 3 from Rockstar Games and The Darkness II from 2K Games," he said. Zelnick went on to remind investors of the upcoming Grand Theft Auto V, the next entry in the 114 million unit-selling franchise.
We'll let you know more details on the delay of XCOM as we get them, as well as any new information on the progress of the game.