Ninja Gaiden to Launch with Wii U
Just don't ask us when that will be.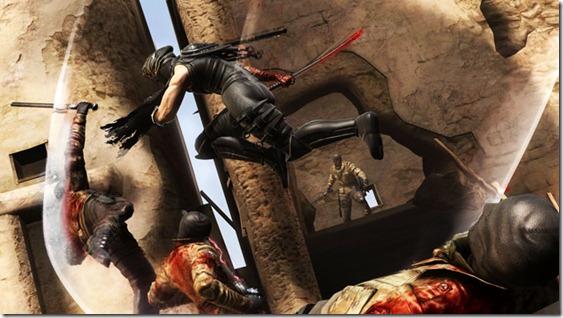 At this past E3 Nintendo pulled back the curtains on the Wii U, the company's first gaming platform capable of producing High Definition graphics. While the controller and muddled presentation of the system took most of the spotlight, Nintendo produced a sizzle reel of 3rd party games that are said to be in development for the new system. One of the more notable games in the reel was Ninja Gaiden 3: Razor's Edge, a title that should give Nintendo some credentials with the mature gaming audience. While we still don't know for sure when the game is set to hit shelves, we have it on good authority it will launch alongside the system promoting it.
According to presentation materials from today's Tecmo Koei's earnings presentation translated by Andriasang, the company revealed that Ninja Gaiden 3: Razor's Edge is "planned to launch opposite Wii U."
No further information was given, but this is potentially good news as it would be a solid, mature title to launch with the system. After the 3DS launch it is important that Nintendo offers a better variety of solid games to launch with.
Stay tuned to PixlBit for more on the Wii U and Razor's Edge as more information becomes available.