Two ROMs of Unreleased GBA Rare Games Made Available
Battletoads and Diddy Kong Pilot are now free to download.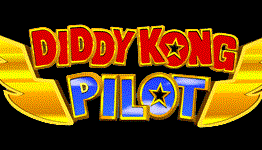 RareWare Central is a fan website dedicated to the developer responsible for Banjo-Kazooie, Perfect Dark and more recently, the Kinect Sports series. As such, user Torrentstorm has released beta versions of two unreleased games initially developed for the Game Boy Advance.
The first one is Diddy Kong Pilot, a beta game for what eventually was restarted and became Banjo Pilot. The use of tilt controls was to be a central component until it was decided that the Game Boy Advance didn't work well with that concept. A link to download the rom and more information is available at the site.
The next title is known as Battletoads GBA. Not much got done, and conflicts on whether it would be a new game or a remake of the NES game prevented it from truly getting off the ground. More information is at the site, as well as a link to download the ROM of the beta.