EA Online Passes Can Expire in New Games
Luckily, you can get another one free.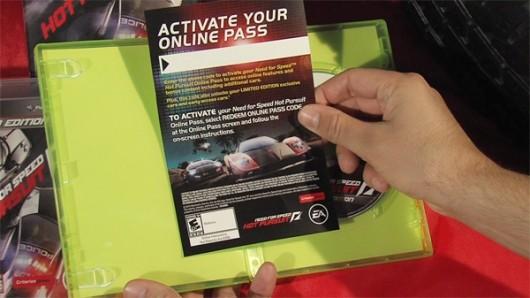 There has been a recent trend of publishers implementing Online Passes in a lot of their games with online play. Whether you agree with this practice or not, when it comes to buying games brand new, you expect your code to work and to be able to play online.
Unfortunately for a gamer who bought Electronic Arts' Need for Speed: Hot Pursuit, this wasn't the case. According to a post the player made on NeoGAF, his new copy's Online Pass code kept giving him an invalid error response. EA luckily will provide a new Online Pass code for those with expired codes in their new games. EA released the following statement:
EA Online Pass codes for first-purchase games do not expire as long as EA's servers support that product. Customer service is our top priority--anyone encountering a problem redeeming an Online Pass for an EA game should contact EA Customer Support at 866-543-5435 for assistance.
It may be frustrating to have to go through another process to play online, but at least this way you aren't out of luck if this ever happens to you. Check out our editorial about Online Passes with the PixlBit staff for more information and opinions about the Online Pass practice.