Capcom Considering Removing Fees, Adding Wii Speak to US Monster Hunter Tri
With the series being less popular in the West than it is in Japan, the removal of fees and inclusion of Wii Speak sweetens the deal.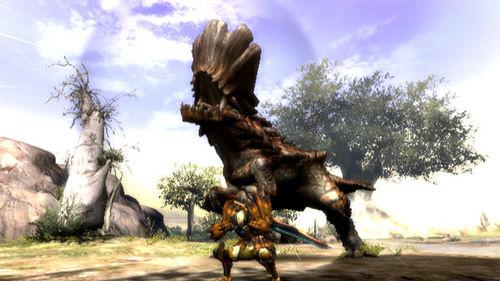 In a recent interview with Gaming Union, Capcom USA spokesman Chris Kramer revealed that Capcom is strongly considering removing the fee structure for Monster Hunter Tri in America.
This would fall in line with past releases in the series in America. According to Kramer, "Monster Hunter isn't as popular in the West, so it might put people off." He went on to add, "Capcom run all the servers [in Japan] and the monthly fee is essentially to pay for those costs."
In another interview with G4, producer Ryozo Tsjmoto said the following in regards to adding Wii Speak support:
We're looking into right now whether it's technically possible or not. And so if it is, maybe we'll make an announcement. If it isn't, you know, if it realistically can't be done, then I'm sorry we may have to leave it out. But we're looking into it.
While not a confirmation of the feature, a glimmer of hope for fans of the series who seek to communicate with their in-game party.