UFC Now Available On Xbox Live
Dailymotion and VUDU also available to download.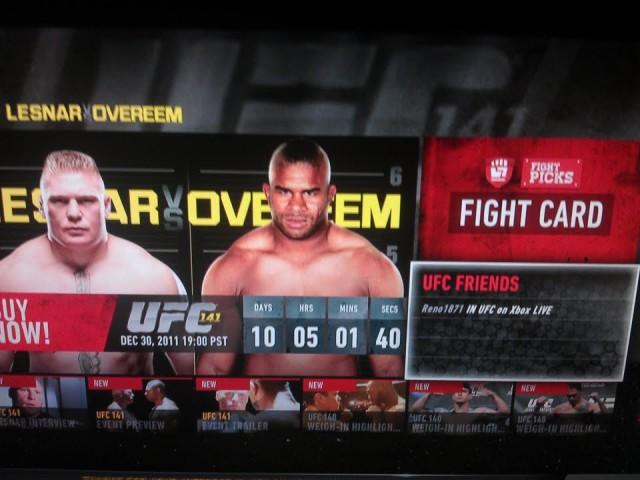 Major Nelson posted a blog today announcing the release of several new apps available on Xbox Live. As part of a continuing effort to build the console into a multimedia center, Microsoft has now released UFC on Xbox Live. This new app will allow users to watch UFC matches on their Xbox 360 in full HD.
In addition, Dailymotion and VUDU, Wal-Mart's online service, are also available for download. Microsoft is promising more content set to be released early next year, including MLB.TV. Below is a full list of all the apps now available in all regions.
· 4 on Demand (C4). United Kingdom
· ABC iView (Australian Broadcasting Corp.). Australia
· Dailymotion. Available in 34 countries globally
· Demand 5 (Five). United Kingdom
· M6. France
· MSN Video. France
· UFC on Xbox LIVE (UFC). Canada, United States
· VUDU (Wal-Mart). United States