Sparkster Sequel Coming to XBLA, PSN, and Steam
The 2.5D title, Rocket Knight, will make the series a trilogy.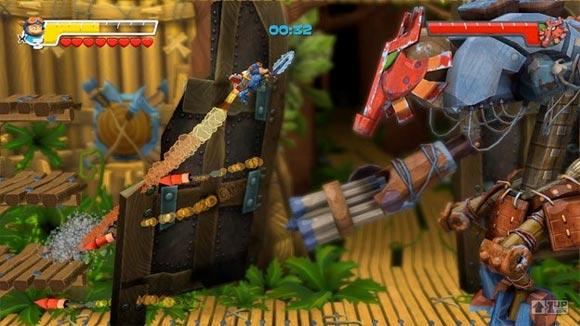 Fans of the Sega Genesis titles Rocket Knight Adventures and Sparkster: Rocket Knight Adventures 2 will be happy to hear that a third iteration in the side-scrolling series is set to release in early 2010.
Rocket Knight, the third title, is 2.5D and now available in HD. According to 1up the game still stars Sparkster, but takes place 15 years after the last title. Since the last game, Sparkster has moved away from the kingdom of Zephyros and been largely inactive. It was not until he noticed that the pigs and opossums had teamed up to fight a new enemy, a wolf army, that Sparkster decided to put himself back in the fray.
Once an enemy, Axel Gear is now a friendly, as he has been transitioned to the Rocket Knight role in Sparkster's absence.
Developer Climax is in charge of development, and are best known for their work on the more recent titles in the Silent Hill series.