TrackMania Developer Acquired By Ubisoft
According to Ubisoft CEO, Yves Guillemot, "The acquisition of Nadeo is an important step in [their] expansion within the on-line gaming sector."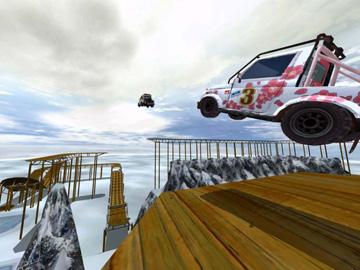 Today, Nadeo, developers of the popular TrackMania series, was purchased by French video game company, Ubisoft.
Currently, Nadeo is finishing development on a TrackMania title for Wii. With this acquisition, worldwide release of the title seems likely, whereas before it was questionable whether or not the title would leave Europe.
Yves Guillemot, Ubisoft CEO claims that "through Nadeo, Ubisoft will gain an expert team, one of the best on-line technologies around as well as a flagship multiplayer game that enjoys an unrivaled reputation among a loyal and committed community."
He added, "We are excited about the idea of introducing TrackMania to an ever-wider audience and sharing the expertise of Nadeo's teams with our Group's other developers."