Nintendo Bringing Fatal Frame Spin-Off to America
Spirit Camera: The Cursed Memoir is arriving in the US this April for the 3DS.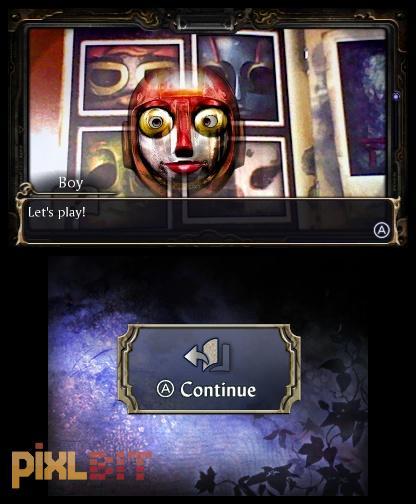 Today, Nintendo announced its intentions to publish Spirit Camera: The Cursed Memoir for the 3DS in America. Better known as a spin-off of the Fatal Frame series, the horror game will make use of the cameras in the 3DS system to provide augmented reality gameplay. Players won't have to wait long for the title, as it's due in roughly three months on Friday, April 13.
The game stars Maya, who is cursed by a woman in black. Players must help her escape this mysterious woman's clutches by utilizing the AR features of the 3DS. To assist in the endeavor, the game will come with a 16-page booklet known as the "diary of faces." As players progress through the game they will have to scan the pages of the book with their 3DS camera which will product a variety of effects - scanning may trigger a movie to play revealing past events; other times evil spirits will spawn and attack from all directions.
The Tecmo Koei-developed title saw release in Japan just five days ago on January 12. For more information, be sure to check the official press release seen to the right.