Final Fantasy Turns 25
Feeling old yet?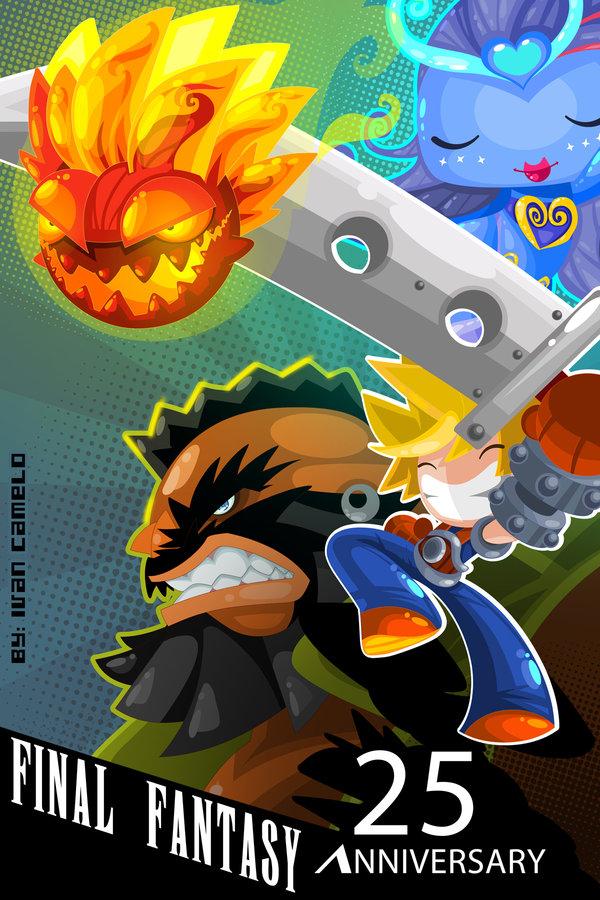 2012 is going to see the onset of a ton of 25th anniversaries, as the NES went into full swing in the U.S. in 1987. Some of those anniversaries may not exactly reflect the release dates that we recognize, as certain games came out earlier. Case in point: Final Fantasy. Even though we didn't get this epic RPG until 1990, the game debuted in Japan in December of 1987. Not a company to ignore such a major anniversary, Square Enix is celebrating in style, with a special piece of artwork that is set to appear before major titles this year.
According to a thread on popular gaming forum NeoGaf, the anniversary logo (shown below) is said to appear on the 3DS rhythm game Theatrhythm: Final Fantasy. It seems like it will just miss the U.S. release of Final Fantasy XIII-2, but plenty of games are in the pipeline that would sport this logo, including the massive re-launch of Final Fantasy XIV.
You'll be hearing a lot about the Final Fantasy franchise here at PixlBit. Look forward to our Final Fantasy XIII-2 Primer tomorrow, which will get you up to speed on the Cocoon saga. Our review of the game will be coming shortly, and we're tracking the possibility of Final Fantasy Type 0 making its way to our shores in some form.
Happy anniversary, Final Fantasy! Post some of your favorite FF moments in the comments below.