Tony Hawk: Ride Wii to Feature Miis, More Levels
Finally, you can see what Tony Hawk looks like as a Mii.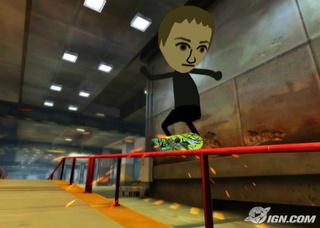 The Wii version of Tony Hawk: Ride will feature some different features than its HD bretheren, including Mii support and additional levels, according to IGN.
The Mii support allows you to play as any Mii you've created or stolen off of the Check Mii Out Channel as well as ride as the Mii versions of the included professional skaters.
Developed by Buzz Monkey, the Wii version will also have two more levels. However, it lacks the online mode that the Xbox 360 and PlayStation 3 versions have.
Tony Hawk: Ride is due out on November 17 for all three platforms for a price of $120.