Paul McCartney Writing Music For Video Game
Macca told a Germany interviewer his work on a game project.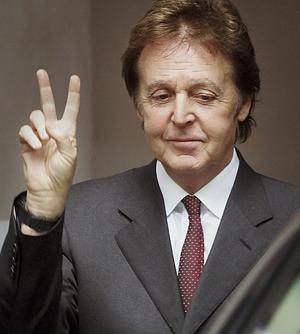 Sir Paul McCartney is known for such classic hit songs as "Hey Jude", "My Love" and "No More Lonely Nights", as well as being a member of Wings and, of course, The Beatles. The legendary recording artist has now told an interviewer for Germany's Die Zeit that he is working on music for a video game. And no, its not The Beatles: Rock Band 2.
The interviewer asked if McCartney would consider writing music for a video game. He responded by saying that he's already working on it. He went on to say that he finds the video game market fascinating and was excited by the opportunity to work on a game project. He notes that when he was little, radio and records were the only way music was available, unlike today.
He feels that writing music for a game could be the first time his music is heard by a new generation. "A new computer game is selling these days so much better than a new CD. And you reach a different audience." McCartney said. Thanks to Joystiq for the translation.