Almost Half Of Sega Studios Australia Laid Off
Sega has restructured Sega Australia to half its size.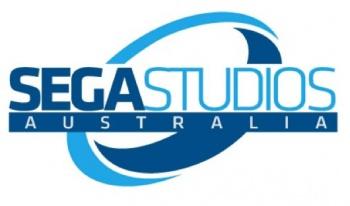 Joystiq is reporting that Sega has confirmed that it's in the process of restructuring Sega Studios Australia. The publisher is laying off 37 of the studio's 80 employees, which currently finished London 2012 - The Official Video Game of the Olympic Games.
Sega Studios Australia was formerly a part of The Creative Assembly until it was renamed last year. Sega released a public statement about the layoffs:
As SEGA Studios Australia nears completion of London 2012™ - The Official Video Game of the Olympic Games, it is essential to look to the future and take steps to ensure long-term growth and success. The rise of digital gaming provides an opportunity to align the studio with a rapidly growing market at a time when the games industry is undergoing a significant transition. To this end, we can confirm that SSA has signed a multi-product deal focussing across the digital marketplace. We have commenced development on these titles and will announce more details in the near future.

As part of this focus on digital avenues, there is a requirement to re-structure the studio resources accordingly and regrettably, we are announcing the loss of 37 staff. The decision to downsize was not taken lightly but this strategic re-structure will ensure we have a more effective and agile team that will enable us to quickly adapt to consumer needs and deliver strong content across multiple digital platforms. We thank those team members affected for their contributions and wish them well in their future endeavours. We are very confident that their efforts on London 2012™ will help us deliver the highest quality official Olympic video game to date.

#Sega studios australia
#Sega