Tim Schafer Delivers First Wave of Double Fine Adventure Updates
Languages and platforms now known.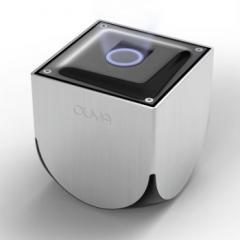 At this point you'd have to be living under a rock to not have heard how Double Fine amazed the gaming world by raising nearly $2 million (and counting) for their next game, Double Fine Adventure through crowd sourcing site Kickstarter. Gamers who gave generously were given scant few details concerning the project aside from the fact that it would be a classic point-and-click graphic adventure game and that it would be released around October of this year. But now that the project is certainly a go, Tim Schafer has released a special message with a couple of updates on the project.
Having exceeded the original goal of $400,000 many times over, Double Fine is now in the position to make their next humble game better and more robust than originally planned. The game will feature an English language voice track and will offer written dialogue in the traditional EFIGS (English, French, Italian, German and Spanish) package.
We now also know the game's intended platforms. Given that the beta was known to be delivered through Steam, PC was a known platform, but we can now add Mac, Linux, iOS and Android to the list of known platforms. With money still filtering in through Kickstarter it's possible that the game could end up on PSN or XBLA, but it's more likely that those would be considered post-release.